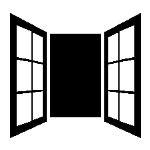 Our Top Priority Is Always The Satisfaction Of Our Customers!
At All-Around Glass & Mirror we are experts in what we do, and we are leading in the area! With many years in the industry, our Window Repair specialists will perform a Window Installation and Replacement in no time! If you have any Foggy Windows or Broken Windows, give us a call! We make sure that we follow the leading industry standards and use top quality products. We offer everything from Insulated Glass to Glass Double Pane Windows — we have what you need. We offer the most reasonable costs while providing outstanding results! We always use premium materials on jobs of all sizes and aim for quality results. Our business is built on service, check our prices — we can't be beat! If you are looking for Mirrors or specialty Safety Glass, we are the professionals you seek!
Window Repair • Window Replacement • Foggy Windows • Broken Windows • Insulated Glass Window • Insulation • Mirrors • Glass • Double Pane Windows • Safety Glass and More…
Our team shows a level of excellence that surpasses our competitors, setting new standards. We specialize in just about every area of window remodeling and take pride in our quality work. Be assured, we'll treat your home as if it's our own! Your satisfaction is our main priority, and we always work with our customers to achieve outstanding results!
We are dedicated to the local Fort Worth and Dallas communities, and have over 30 years of experience in the window restoration industry! We've continued setting our quality expectations high, to ensure you will always love the results. Our experts have the years of experience — necessary to bring your window project to completion in a timely manner. Let Us Handle All Your Window Installation and Window Repair Needs Today!
Business Hours
Open 24/7
Payments Accepted
Cash or Check
Fill out this simple form, and we'll contact you shortly!